Rose known for its concentration of electrolytes, vitamins & minerals, coconut water has swept the nation.
Coconut water contains more alanine, arginine, cysteine, and serine than cow's milk. It's a major source of arginine, an amino acid that helps your body respond to stress (like the stress caused by a difficult workout).
Lemons are an excellent source of vitamin C and flavonoids, which are antioxidants.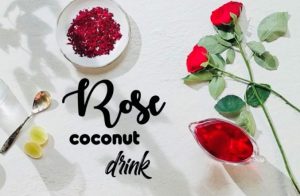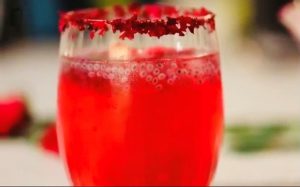 A touch of rose water adds a beautiful and subtle floral flavor to this sweet lemonade which pairs really well with the coconut water. This drink is light, naturally sweet, aromatic and refreshing. Addition of rose petals in this drink makes this drink even more prettier!
This Rose and coconut water lemonade is
Pretty + naturally sweet + hydrating + healthy and has just the right amount of tang.
Ingredients:
• 3 cups Coconut water
• 1Tsp honey
• 1Tsp lemon juice (avoid it if you are allergic)
• 1tsp rose water
• Rose petals
Method:
•Add coconut water in a pitcher.
•Add honey, lemon juice, rose water and mix well with coconut water
•Next add rose petals in the pitcher and chill for at-least one hour
If you try this drink, don't forget to take a picture or leave a comment and tag https://www.instagram.com/anamika_anand_/ on Instagram.
Follow me on Instagram, Facebook for regular updates on new recipes.
You might like these too✌️
FITNESS EXPERT
ANAMIKA ANAND