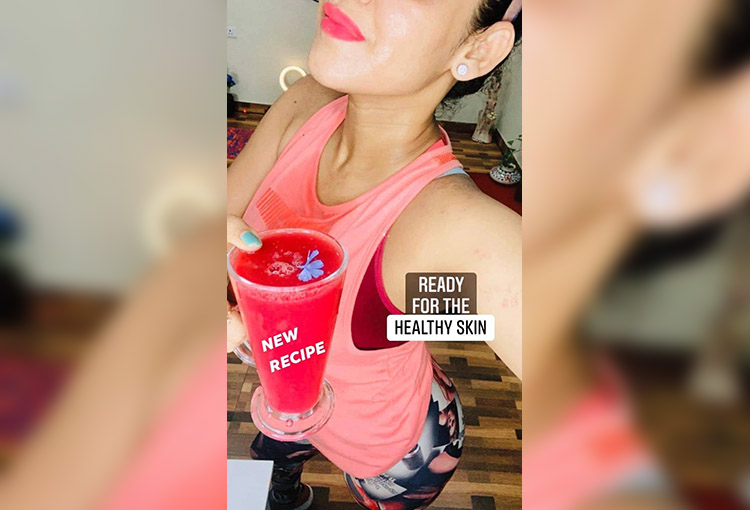 Who wouldn't love to get a gleaming and glowing skin? We all look for ways to get a beautiful and flawless skin by applying commercial chemical-laden beauty products; however, what we tend to ignore are the natural ways of getting a glowing skin. Exposing our skin to these chemical-based products may yield us quick results, but take a toll on our skin eventually. It may make your skin age faster, and deprive you of its natural sheen. So what can you do to get the glow after all, how about starting with a fresh glass of juice?
Especially, consumption of vegetable and fruit juices is one of the most effective and fastest ways to get a healthy skin. No more complaining about your skin troubles; it is time to juice them away
Most vegetables and fruits contain fibre and other essential nutrients that help flush out the toxins that affect your overall skin and hair health. They also consist of antioxidants that inhibit the growth and effect of free radicals in the body, which are responsible for damaging body cells. Applying kitchen ingredients on your skin may help for a shorter span, but intake of nutritious vegetable and fruit juices will help your skin glow from within
BEETROOT: It is power-packed with essential nutrients including potassium, zinc, iron, folic acid, manganese and vitamin C, all of which are known to purify blood that further leads to a glowing skin.
CARROT: It contains vitamin A that fights acne, wrinkles, pigmentation and uneven skin tone. In fact, the juice is rich in fibre that eases bowel movement and excretion, thereby cleaning your stomach
CUCUMBER: The presence of ascorbic acid and caffeic acid helps prevent water retention that makes your skin look swollen and puffy
SPINACH: These greens also contain vitamin C, E and manganese that are antioxidants protecting your skin from damage causing free radicals
POMEGRANATE: It also has anti-ageing properties that help in cell renewal that leads to young and beautiful skin
COCONUT WATER: Reduce wrinkles and fine lines. And increase collagen production, skin hydration which give skin a visible glow
RECIPE
BEETROOT + CARROT+ CUCUMBER + SPINACH + POMEGRANATE (Qty as per your taste)
Blend all along with COCONUT WATER(You can add Normal Water as well)
In order to make it tastier you can add little bit of  lemon and ginger juice as well
But have the juice along with fibre
Do not sieve
FITNESS EXPERT
Anamika Anand